Electrical tools are devices electricians use to install, repair, and troubleshoot electrical faults.
They include screwdrivers, wire testers, hammers, multimeters, wire strippers, tape measures, fishing tapes, utility knives, crimp tools, and others. They can either be hand tools or power tools.
One should be careful not to assume that tools and materials mean the same, they are different.
Electrical tools are the devices we use to install and troubleshoot, while electrical materials include the items consumed in the work. They include electric wires, circuit breakers, PVC pipes, metal boxes, and others.
Types of electrical tools
There are two types of electrical tools, they include:
Hand tools
These are tools that rely on manual force to perform. These include screwdrivers, hammers, tape measures, digital multimeters and others.
Power tools
The power tools work with an external power source other than our hand or body. Unlike normal hand tools that rely on manual force, power tools use electric motors, compressed air, steam engines, moving water, and internal combustion engines.
Examples include: Drilling machines, and others.
Top Twenty Essential Tools for Electricians
Below is a list of the most useful tools electricians use for their day to day work.
Screwdriver
Every electrician should have a set of screwdrivers in his tool bag. We use it to remove and install outlets, switches, sockets, cover plates, and other materials.
Screwdrivers come with an insulating rubber jacket that covers the metallic parts, preventing electrical shock when in use.
You can buy a new set of screwdrivers here on amazon
Wire stripper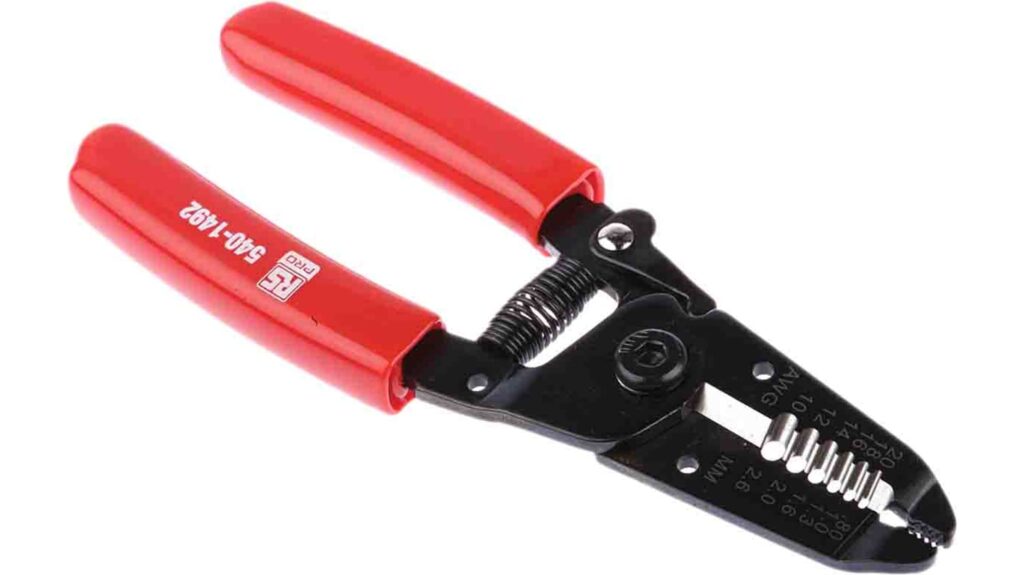 A wire stripper is a useful tool for removing the insulators or the rubber coat of an electrical wire. It usually has a row of gauge holes for stripping wires of different sizes. The tool also has a cutting jaw for wire trimming.
Some are multi-tools, one tool serving several purposes. The multi-tool cable stripper tests the voltage crimp wires and also strips the vinyl jacket off the NM cable.
You can buy a wire or cable stripper here
Multimeter
A multimeter is also called a volt-ohm-milliammeter (VOM). It is an electronic measuring device that combines several measurement functions in one unit.
It can measure current, voltage, resistance, capacitance, and other things. A multimeter is of two types, the analog and digital multimeter.
Need a multimeter? Get it on amazon.
Hammer
A hammer is a necessary tool in electrical work. It helps to secure electrical boxes that come with nails to the wall. We also use it for wall cracking and to drive nails into the wall. A basic one with a claw and a flat head can serve.
Get a hammer at an affordable price.
Tape measure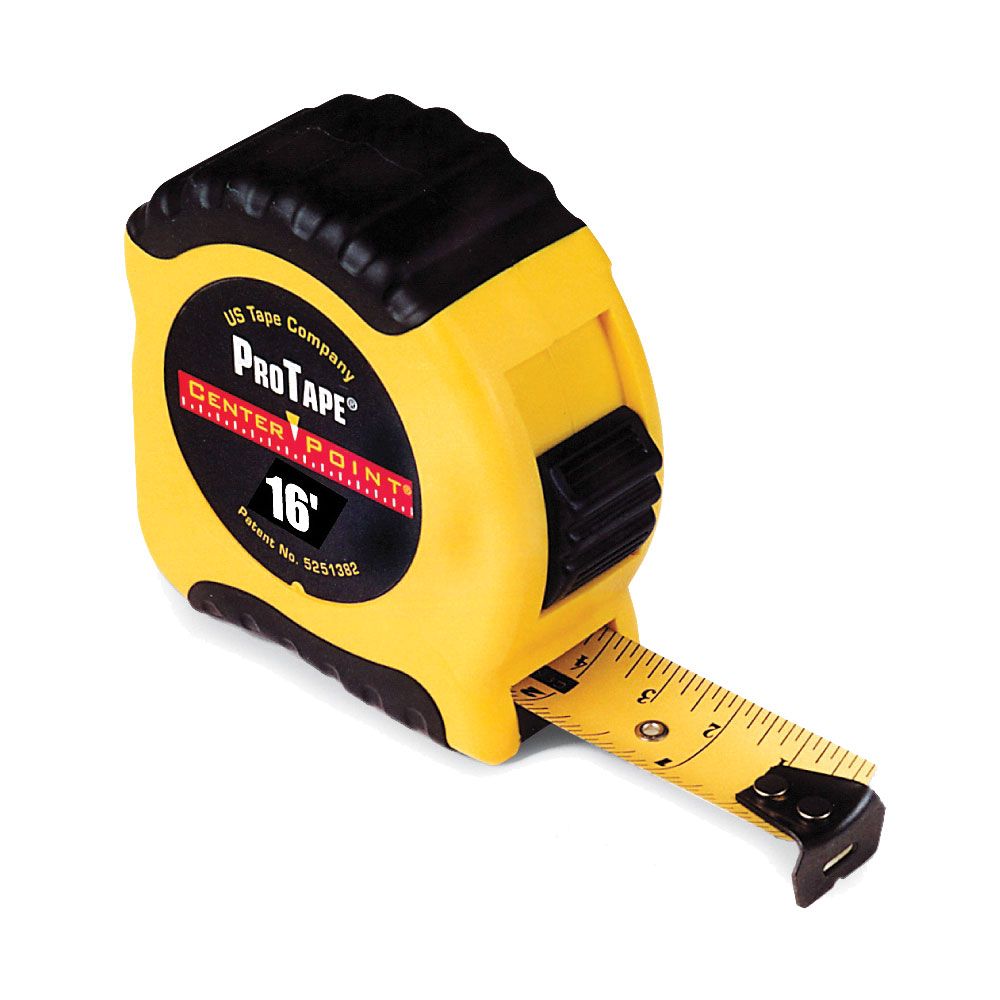 Tape is the basic part of any toolkit used in field measurement. Electrically, we use it to set height for sockets, switches, and other calibrations. Here is a link to buy a tape.
Fish tape
Fishing tape is an electrical tool used to draw cables through a long conduit pipe. It has a cable lube that helps in pulling the wires. Need fish tape? buy it.
Tongue and groove plier
This tool is also called a straight jaw plier, channel lock, and groove joint. Though a universal tool, it is useful in electrical projects. Electricians use it to tighten cable clamps and in adjusting ceiling fan boxes. Buy a channel locker today.
Wrench
A wrench is a versatile tool used in electrical work to hold or tighten nuts and bolts. There are different types of wrenches, such as an adjustable wrench, Allen wrench, box end, combination wrench, crowfoot, and many others.
Non-contact voltage tester
This is a hand tool every electrician should have in their toolbox. Used to test for voltage on electrical wires and devices before working on them.
The tool is simple and works with a battery. It can detect currents by being close to an outlet or wire. Need a tool? Get it here.
Soldering tool
Electricians use this tool to join wires leading to neat connections. Buy a soldering tool here.
Linesman pliers
A plier is an electrical tool used in cutting wires. It can also twist and hold cables or nuts. It has an insulated handle that can protect you from electric shock while working.
Different types of pliers exist. They include a Slip joint, side cutter, long nose, diagonal cutter, retainer ring, locking or grip plier, and snap ring. Shop for a plier now.
Wire gauge
Wire gauge helps to measure the thickness or diameter of a wire, it measures from gauge 0 to 36.
A crimping tool helps to join two pieces of metal together by melting them to hold each other. The joined metal or wire is called a crimp. Different types of crimpers exist, they include:
Delphi Crimper
Deutsch crimper
Wire and cable crimper.
Shop for crimp tools.
Torpedo level (plumb)
This level helps us to do neat and straight work. A great installation begins with a straight switch and outlet curve. Shop for levels.
This is an electrical tool we use to cut plastic or metal boxes into any required shape.
This helps to keep frequently used tools within easy reach.
This is usually useful when working in those areas with limited lighting, such as the distribution board, and around the circuit breaker.
Power drill
A power drill is one of the most common hand tools electricians use. They use it to drive and tighten screws on the wall or wood. You can shop for your power drill on amazon.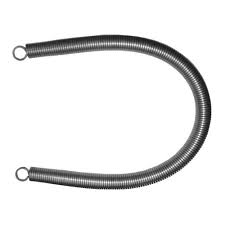 This is an electrical tool that helps us bend PVC pipes to the required shape.
Maintenance of electrician tools
When you take good care of your tools, they last longer. Tools maintenance is not that hard, it is an act of cleaning, and greasing them after use. Taking good care of your tools will make your work easier, saving your time, energy, and money.
Below are the ways to maintain your hand tools.
Clean your tools each day after use. Clean them with rags and make sure they are dust-free.
Grease the ones that require greasing before keeping them in your tool bag.
Check the tool handles to make sure it has not cracked.
Always switch off your multimeter after use.
Never use tools that need repair, as they may cause an accident.
Related articles