Working in an electrical system requires an electrician glove and sleeve, this is to prevent electric shock and other hazards.
Electrician glove offers hand protection against abrasions, burns, arc flashes, puncture wounds, and electrocution. It also protects you from hazardous substances such as chemicals.
Since glove is the only barrier between you and high voltage, buying a quality one is important.
Below are the 9 best brands of gloves for electricians and where to buy them
Top 3 leather protector gloves
Top 2 Lineman Work Gloves.
Types of Electrical Safety Gloves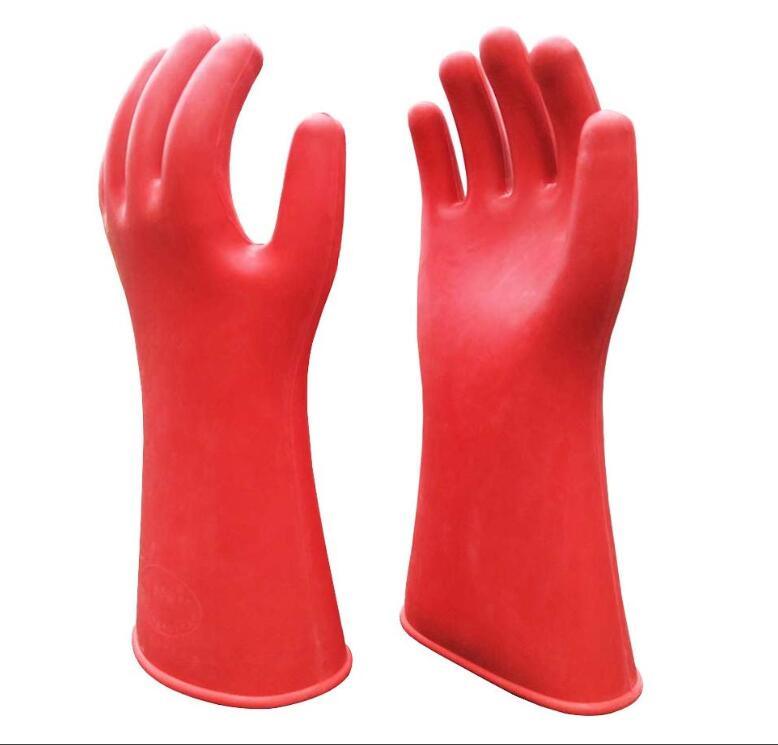 There are three types of resistant gloves for electricians, and each has a specific role. They include:
Rubber Insulated Gloves
Leather Protective Gloves
Lineman Work Gloves:
Rubber Insulated Gloves
This is the most important part of any hand glove, because it does not conduct electricity.
It also comes in six different classes ranging from class 00 to 4, and each class with different levels of protection against electricity.
Electricians can choose from these classes depending on the voltage level they work on. Class 00 offers the least protection while class 4 offers the most.
Classification of Rubber Insulator Gloves according to ASTM International Standard
| | | |
| --- | --- | --- |
| Class | Max. use voltage AC/DC | Proof test voltage AC/DC |
| 00 | 500 / 750 | 2,500 / 10,000 |
| 0 | 1,000 / 1,500 | 5,000 / 20,000 |
| 1 | 7,500/11,250 | 10,000 / 40,000 |
| 2 | 17,000 / 25,500 | 20,000 / 50,000 |
| 3 | 26,500 / 39,750 | 30,000 / 60,000 |
| 4 | 36,000 / 54,000 | 40,000 / 70,000 |
Leather Protective Gloves
Leather gloves protect you from burns and cuts, electricians wear them on top of their rubber gloves for additional protection.
Top 3 leather protector gloves
Lineman Work Glove
This glove is specially made for lineman workers, (pole climbers).
Top 3 Lineman Work Gloves.
Things to consider before buying a high voltage glove.
1. Date on the stamp
The date on the stamp will tell you whether to buy the safety glove. The Occupational Safety and Health Administration (OSHA) requires all manufacturers to test and stamp their glove kits before selling.
The date will show you when the glove was tested. If it is above one year, seek to retest, or buy another one.
2. Testing lab
Make sure an accredited lab tests the rubber glove. Mariaelectricals.com offers such tests (hipot testing) with our testing equipment. You can also use North American Independent Laboratories (NAIL) for the safety test.
3. Glove classification
Insulating gloves come in different classes, ranging from class 00 to class 4. Your choice will depend on the voltage level you are working on.
You may also wear a leather protector on the rubber insulator to prevent cuts or mechanical injury.
4. Glove inspection
You should inspect the glove for defects such as holes, tear and ozone cut. You should also check if there is any form of swelling.
If the electrical glove has any of the above faults, it should be taken out of service for retesting.
5. Glove air test
After the visual inspection, also perform an air test on the electrical work glove. You can achieve that by filling the glove with air and also checking for leakage.
Our top 5 electrician hand gloves to choose from
Maxi-Flex is one of the best safety gloves you will enjoy working with, here are the reasons.
It is made with nylon and nitrile coat, which makes it light and breathable. This means you can work all day with the glove and still have a cool and dry hand.
The nitrile coating of the glove is compatible with light oil, providing a good grip and fit
It is resistant to abrasion
Has a knit wrist that prevents dirt and debris from entering the work glove.
Can reduce the risk of hand fatigue
Easy to work with
Has excellent dexterity, sensitivity, and tactility.
The only downside of the rubber glove is that it does not have waterproof protection at the back of the hand glove.
For more details, customer reviews and the current price of the glove, check Amazon.
This protective glove is made with an insulating rubber that can protect you from 1000 AC and 1500 DC voltage. It is ideal for working on low-voltage.
Reasons we recommend the safety glove
It offers arc flash hand protection. The glove kit comes with a pair of tested class 0 gloves, and a pair of 10″ leather protectors for proper protection.
It is both NFPA 70E-2015, and CSA Z462-15 compliant for arc flash.
Offer increased protection for utility workers, linemen, electricians, and electrical cooperative contractors.
Can prevent tears and punctures because of the leather protector
For more details about the safety glove, including customer reviews, and current prices, visit Amazon.
This is a multipurpose electrician work glove that offers protection against cuts and arc flash hazards. It is also resistant to flames, and can hardly catch fire. Very flexible and easy to work with.
The only downside of the glove is that it stiffs during first use.
For more details, current price and customers review of the rubber glove, check here on Amazon
Magid is one of the top quality electricity gloves you can buy as an electrician. It is manufactured using the finest natural rubber latex.
This class 0 glove offers better dielectric power, flexibility, increased durability and comfort.
It is also suitable for lineman work, electrical contractor and high voltage operations.
Note: Always check the glove label to make sure it is suitable for the type of voltage you want to work on before using it.
For more details about the insulating glove, current price, and customers review check here on Amazon.
Frequently asked questions about rubber insulating gloves
1. What are the best gloves for electricians?
The top four gloves for electrical workers are:
2. Which gloves prevent electric shock?
Insulated rubber gloves prevent electric shock. But always ensure you select the right class for a particular voltage level.
3. Why do electricians wear gloves?
Electricians wear gloves when working in the electrical field to prevent electrical shock and other hazards.
Related articles